Posts for tag: root canal treatment
By Convery Dental Associates
November 12, 2019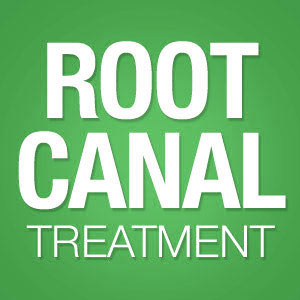 The internet has transformed how we get information. Where you once needed to find an encyclopedia, telephone directory or library, you can now turn to your handy smartphone or tablet for the same information.
But this convenience has a dark side: A lot of material online hasn't undergone the rigorous proofreading and editing published references of yesteryear once required. It's much easier now to encounter misinformation—and accepting some of it as true could harm your health. To paraphrase the old warning to buyers: "Viewer beware."
You may already have encountered one such example of online misinformation: the notion that undergoing a root canal treatment causes cancer. While it may sound like the figment of some prankster's imagination, the idea actually has a historical basis.
In the early 20th Century, a dentist named Weston Price theorized that leaving a dead anatomical part in the body led to disease or major health problems. In Price's view, this included a tooth that had undergone a root canal treatment: With the vital pulp removed, the tooth was, in his view, "dead."
Price amassed enough of a following that the American Dental Association rigorously investigated his claims in the 1950s and found them thoroughly wanting. For good measure, a Journal of the American Medical Association (JAMA Otolaryngology—Head & Neck Surgery) published a study in 2013 finding that not only did canal treatments not increase cancer, but they might even be responsible for decreasing the risk by as much as forty-five percent.
Here's one sure fact about root canal treatments—they can save a tooth that might otherwise be lost. Once decay has infiltrated the inner pulp of a tooth, it's only a matter of time before it spreads through the root canals to the bone. Removing the infected pulp tissue and filling the resulting empty space and root canals gives the tooth a new lease on life.
So, be careful with health advice promoted on the internet. Instead, talk to a real authority on dental care, your dentist. If they propose a root canal treatment for you, they have your best health interest—dental and general—at heart.
If you would like more information on root canal treatment, please contact us or schedule an appointment for a consultation. You can also learn more about this topic by reading the Dear Doctor magazine article "Root Canal Safety: The Truth About Endodontic Treatment and Your Health."
By Convery Dental Associates
September 13, 2019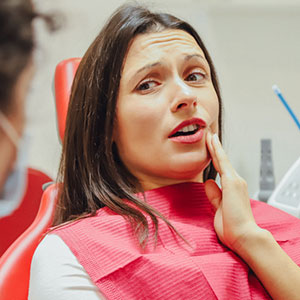 You depend on your family dentist for most of your oral care. There are some situations, though, that are best handled by a specialist. If you or a family member has a deeply decayed tooth, for example, it might be in your long-term interest to see an endodontist.
From the Greek words, endo ("within") and odont ("tooth"), endodontics focuses on dental care involving a tooth's interior layers, including the pulp, root canals and roots. While general dentists can treat many endodontic problems, an endodontist has the advanced equipment and techniques to handle more complex cases.
The majority of an endodontist's work involves teeth inwardly affected by tooth decay. The infection has moved beyond the initial cavity created in the enamel and dentin layers and advanced into the pulp and root canals. The roots and underlying bone are in danger of infection, which can endanger the tooth's survival.
The most common treatment is root canal therapy, in which all of the infected tissue is removed from the pulp and root canals. Afterward, the empty spaces are filled and the tooth is sealed and crowned to prevent future infection. General dentists can perform this treatment, primarily with teeth having a single root and less intricate root canal networks. But teeth with multiple roots are a more challenging root canal procedure.
Teeth with multiple roots may have several root canals needing treatment, many of which can be quite small. An endodontist uses a surgical microscope and other specialized equipment, as well as advanced techniques, to ensure all of these inner passageways are disinfected and filled. Additionally, an endodontist is often preferred for previously root-canaled teeth that have been re-infected or conditions that can't be addressed by a traditional root canal procedure.
While your dentist may refer you to an endodontist for a problem tooth, you don't have to wait. You can make an appointment if you think your condition warrants it. Check out the American Association of Endodontists webpage www.aae.org/find for a list of endodontists in your area.
Advanced tooth decay can put your dental health at risk. But an endodontist might be the best choice to overcome that threat and save your tooth.
If you would like more information on endodontic dentistry, please contact us or schedule an appointment for a consultation. You can also learn more about this topic by reading the Dear Doctor magazine article "Why See an Endodontist?"
By Convery Dental Associates
November 27, 2018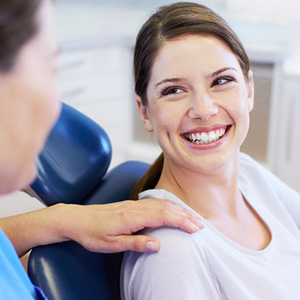 With smart phone in hand, you can instantaneously find out just about anything. Unfortunately, online search results aren't always accurate. Case in point: there's an idea floating on the World Wide Web that root canal treatments cause cancer.
Sounds ludicrous? Yes, but like other strange ideas this one has historical roots (pardon the pun). In the early 20th Century, a dentist named Weston Price propagated the idea that leaving a "dead" organ in the body caused health problems. By his view, a root canal-treated tooth fell into this category and could potentially cause, among other things, cancer.
But concern over root canal treatment safety is on shaky ground: dentistry examined Dr. Price's ideas over sixty years ago and found them wanting. But first, let's look at what a root canal treatment can actually do for your health.
Tooth decay is an infection that first attacks the outer tooth enamel and then continues to advance until it infects the inner pulp. It can then travel through the root canals to the roots and bone. Without intervention, the infection will result in tooth loss.
We use a root canal treatment to save the tooth from this fate. During the procedure we remove and disinfect all of the diseased or dead tissue within the pulp and root canals. We then fill the empty chamber and canals with a special filling and seal the tooth to prevent any further infection. And while technically the procedure renders a tooth unable to respond to thermal sensitivity or tooth decay, the tooth is still alive as it is attached to the periodontal ligament and its blood supply and nerve tissue. The tooth can still "feel" if you bite on something too hard and it doesn't affect the tooth's function or health, or a patient's overall health for that matter.
As to Dr. Price's theory, extensive studies beginning in the 1950s have examined the potential health risk of root canal treatments. The latest, a 2013 patient survey study published in a journal of the American Medical Association, not only found no evidence linking root canal treatment to cancer, but a lower risk of oral cancer in 45% of patients who had undergone multiple root canal treatments.
While root canal treatments do have potential side effects, none are remotely as serious as this online "factoid" about cancer. It's far more likely to benefit your health by saving your tooth.
If you would like more information on root canal treatment, please contact us or schedule an appointment for a consultation. You can also learn more about this topic by reading the Dear Doctor magazine article "Root Canal Safety."