Posts for: March, 2019
By Convery Dental Associates
March 17, 2019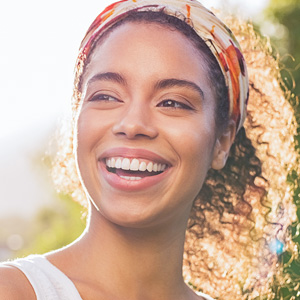 What does spring mean to you? The season officially starts on March 20th, but depending where you live you might start seeing the signs earlier or later. We often think of spring as a time of new beginnings—when the first green buds appear and the earth wakes up from its winter sleep. Spring is also a great time to break out of those old winter routines and make positive changes in your life; for example, learning to manage stress, improving sleep habits and getting more exercise. To those worthy aims, we'd like to add one more suggestion: This spring, make it a goal to improve your oral hygiene!
Maintaining good oral hygiene often results in fewer cavities, reduced gum disease and better checkups at the dental office. But for some people it can mean a lot more. A growing body of research points to a connection between oral health and overall health—especially when it comes to systemic (whole-body) diseases such as diabetes, cardiovascular disease, rheumatoid arthritis and others. In many instances, improving oral health can lead to better management of these diseases.
So how do you start improving your oral hygiene? Glad you asked! Here are a few tips to get you started:
Brush twice a day with fluoride toothpaste, AND floss once a day—every day! Use a soft-bristled toothbrush for gentle, effective cleaning.
Limit between-meal snacks to give your mouth a chance to neutralize the acids that can cause tooth decay.
Stay away from sweetened and acidic drinks like soda (even diet), so-called "sports" and "energy" drinks, and other foods and beverages with a high sugar content.
Drink plenty of water to increase production of healthful saliva and keep your whole body properly hydrated.
Visit the dental office regularly for checkups and professional cleanings. This is essential for good oral hygiene. A professional cleaning can remove hardened plaque deposits that can't be cleaned effectively at home. A thorough dental exam can find and resolve small problems before they become big headaches (or toothaches)—and even help prevent them from happening!
Practicing good oral hygiene is the best way to keep your smile healthy for your whole life. And having a bright, healthy smile is a great way to greet the new season!
If you have questions about oral hygiene, please contact us or schedule an appointment for a consultation. You can read more in the Dear Doctor magazine articles "Good Oral Health Leads to Better Health Overall," and "10 Tips For Daily Oral Care at Home."
By Convery Dental Associates
March 07, 2019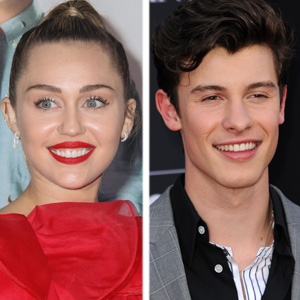 The 2019 Grammy Awards was a star-studded night packed with memorable performances. One standout came from the young Canadian singer Shawn Mendes, who sang a powerful duet of his hit song "In My Blood" with pop diva Miley Cyrus. But that duo's stellar smiles weren't always quite as camera-ready as they looked that night.
"I had braces for four and a half years," Mendes told an interviewer not long ago. "There's lots and lots and lots of photo evidence, I'm sure you can pull up a few." (In fact, finding one is as easy as searching "Sean Mendes braces.")
Wearing braces puts Mendes in good company: It's estimated that over 4 million people in the U.S. alone wear braces in a typical year—and about a quarter of them are adults! (And by the way: When she was a teenager, Miley Cyrus had braces, too!)
Today, there are a number of alternatives to traditional metal braces, such as tooth-colored braces, clear plastic aligners, and invisible lingual braces (the kind Cyrus wore). However, regular metal braces remain the most common choice for orthodontic treatment. They are often the most economical option, and can be used to treat a wide variety of bite problems (which dentists call malocclusions).
Having straighter teeth can boost your self-confidence—along with helping you bite, breathe, chew, and even speak more effectively. Plus, teeth that are in good alignment and have adequate space in between are easier to clean; this can help you keep your mouth free of gum disease and tooth decay for years to come.
Many people think getting braces is something that happens in adolescence—but as long as your mouth is otherwise healthy, there's no upper age limit for orthodontic treatment. In fact, many celebrities—like Lauren Hutton, Tom Cruise and Faith Hill—got braces as adults. But if traditional braces aren't a good fit with your self-image, it's possible that one of the less noticeable options, such as lingual braces or clear aligners, could work for you.
What's the first step to getting straighter teeth? Come in to the office for an evaluation! We will give you a complete oral examination to find out if there are any problems (like gum disease or tooth decay) that could interfere with orthodontic treatment. Then we will determine exactly how your teeth should be re-positioned to achieve a better smile, and recommend one or more options to get you there.
If you have questions about orthodontic treatment, please contact our office or schedule a consultation. You can read more in the Dear Doctor magazine articles "The Magic of Orthodontics" and "Lingual Braces: A Truly Invisible Way to Straighten Teeth."