Posts for: February, 2019
By Convery Dental Associates
February 15, 2019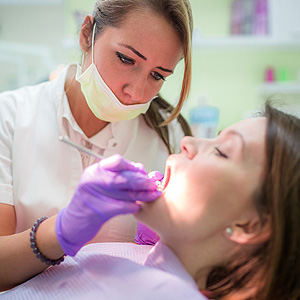 Are you ready for a new smile? You've endured the embarrassment and drain on your of self-confidence long enough. The good news is that modern cosmetic dentistry has an awesome array of materials and methods ready and able to help you make that transformation.
But before you proceed with your "smile makeover" it's good to remember one thing: it's a process. And depending on how in-depth your makeover might be, it could be a long one.
To help you navigate, here's an overview of the three main phases of your smile makeover journey. Each one will be crucial to a successful outcome.
The "Dream" Phase. The path to your new smile actually begins with you and a couple questions: what don't you like now about your smile? And if you could change anything, what would it be? Right from the start you'll need to get in touch with your individual hopes and expectations for a better look. With your dentist's help, take the time during this first phase to "dream" about what's possible—it's the first step toward achieving it.
The Planning Phase. With that said, though, your dreams must eventually meet the "facts on the ground" to become a reality. In this phase your dentist works with you to develop a focused, reasonable and doable plan. To do this, they'll need to be frankly honest with you about your mouth's health state, which might dictate what procedures are actually practical or possible. You'll also have to weigh potential treatment costs against your financial ability. These and other factors may require you to modify your expectations to finalize your treatment plan.
The Procedure Phase. Once you've "planned the work," it's time to "work the plan." It could be a single procedure like whitening, bonding or obtaining a veneer. But it might also involve multiple procedures and other specialties like orthodontics. Whatever your plan calls for, you'll need to be prepared for possibly many months or even years of treatment.
Undergoing a smile makeover can take time and money, and often requires a lot of determination and patience. But if you've dreamed big and planned well, the outcome can be well worth it.
If you would like more information on ways to transform your smile, please contact us or schedule an appointment for a consultation. You can also learn more about this topic by reading the Dear Doctor magazine article "Beautiful Smiles by Design."
By Convery Dental Associates
February 05, 2019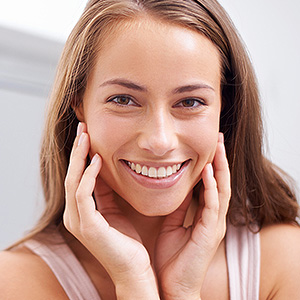 While the imagination is one of our most powerful mental abilities, many people still find it difficult to "see" in their minds a future dramatically different from the present. That could be the case with a "smile makeover"—it's not easy to imagine how proposed changes to your teeth and gums can affect your entire look.
Computer imaging software has helped in this regard. Starting with a photo of your current smile, we can manipulate it with imaging software to show you what any proposed dental work might look like after completion. But imaging technology has its limits: you're viewing a static, two-dimensional image that can't really show you how your new smile looks as your mouth and face move in a three-dimensional space.
There is another way, and although it may add to your treatment costs it can give you an even more realistic view of your future appearance. Known simply as a "trial smile," it's a procedure in which we temporarily place life-like bonding material called composite resin on your current teeth. We shape, cure and sculpt the resin to produce a three-dimensional model of what your future smile will look like.
A trial smile gives you a chance to experience in real time how this future smile looks and feels as you smile or talk. And although we'll have to remove it before you leave, we can photograph your new look for you to show to family and friends later for their reaction.
There are a couple of important reasons to have a trial smile. First, it gives us both a chance to review how the proposed changes may enhance your appearance, and whether we need to alter those plans in any way. It's a kind of dress rehearsal where we can improve the "script" before the actual performance.
Just as important, a trial smile can help reassure you about what to expect from the outcome. You'll have a fairly accurate idea of how you'll look, which will help reduce any apprehensions you might have.
If you'd like to include a trial smile in your treatment plan, please feel free to discuss it with us. It can be money well spent to ensure you'll be satisfied and delighted with your new smile.
If you would like more information on ways to restore your smile, please contact us or schedule an appointment for a consultation. You can also learn more about this topic by reading the Dear Doctor magazine article "Testing Your Smile Makeover."