Posts for: November, 2017
By Convery Dental Associates
November 26, 2017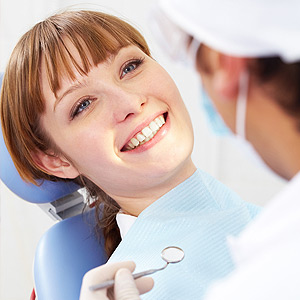 Cosmetic and restorative dentistry is filled with a varied array of procedures, materials and techniques that can address any shortcoming with your smile. Whatever your condition, there's a means to correct or enhance your smile.
The real question, though, is whether we're both, patient and dentist, on the same page as to what's best to enhance your smile. Dentists have a different perspective on smile outcomes than the average layperson. We're clued into aspects like tooth alignment with facial features or gum-to-lip distance influenced by our professional training and experience. You, though, may see your smile in terms of other features that define beauty like mouth expressions or lip shape.
Bridging these differing points of view requires open and honest communication. Here are three considerations to make that happen.
Build trust between you and your dentist. It's natural for us to have differing views on what constitutes proper smile aesthetics based on the perspectives previously mentioned. Working through those perspectives to arrive at a unified plan requires trust that both of us desire the same outcome: a beautiful smile you're happy to display to the world.
"Seeing" your future smile can help ease your misgivings. It's one thing to try to imagine a certain treatment outcome — it's quite another to actually see it beforehand. And you can, through computer simulation that takes a picture of your current face and smile and then augments them digitally so you can see how your smile will appear after proposed treatment. It's also possible in some cases for you to wear temporary or "provisional" restorations so that not only can you see how they look, but also how they feel and function in the mouth.
Understand what "type" of restoration patient you are. Although everyone is different, we can usually characterize patients and their expectations in two ways. Some patients are "perfect-minded" — they want restorations that offer the maximum symmetry, regularity and tooth brightness. Others are more "natural-minded" in that the changes they seek don't drastically alter their natural appearance, but are just enough to look different and create a sense of character. Knowing what you really want — a drastic change or a subtle enhancement — will help you communicate your desires more clearly and help us design the treatment options that best fit your expectations.
If you would like more information on fostering communication between dentists and patients, please contact us or schedule an appointment for a consultation. You can also learn more about this topic by reading the Dear Doctor magazine article "Great Expectations."
By Convery Dental Associates
November 11, 2017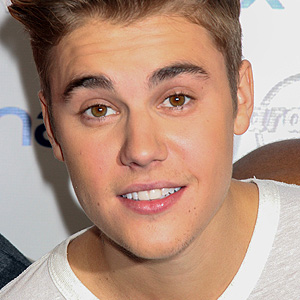 Is a chipped tooth big news? It is if you're Justin Bieber. When the pop singer recently posted a picture from the dental office to his instagram account, it got over 2.6 million "likes." The snapshot shows him reclining in the chair, making peace signs with his hands as he opens wide; meanwhile, his dentist is busy working on his smile. The caption reads: "I chipped my tooth."
Bieber may have a few more social media followers than the average person, but his dental problem is not unique. Sports injuries, mishaps at home, playground accidents and auto collisions are among the more common causes of dental trauma.
Some dental problems need to be treated as soon as possible, while others can wait a few days. Do you know which is which? Here are some basic guidelines:
A tooth that's knocked out needs attention right away. First, try and locate the missing tooth and gently clean it with water — but avoid holding the tooth's roots. Next, grasp the crown of the tooth and place it back in the socket facing the correct way. If that isn't possible, place it between the cheek and gum, in a plastic bag with the patient's saliva or a special tooth preservative, or in a glass of cold milk. Then rush to the dental office or emergency room right away. For the best chance of saving the tooth, it should be treated within five minutes.
If a tooth is loosened or displaced (pushed sideways, deeper into or out of its socket), it's best to seek dental treatment within 6 hours. A complete examination will be needed to find out exactly what's wrong and how best to treat it. Loosened or displaced teeth may be splinted to give them stability while they heal. In some situations, a root canal may be necessary to save the tooth.
Broken or fractured (cracked) teeth should receive treatment within 12 hours. If the injury extends into the tooth's inner pulp tissue, root canal treatment will be needed. Depending on the severity of the injury, the tooth may need a crown (cap) to restore its function and appearance. If pieces of the tooth have been recovered, bring them with you to the office.
Chipped teeth are among the most common dental injuries, and can generally be restored successfully. Minor chips or rough edges can be polished off with a dental instrument. Teeth with slightly larger chips can often be restored via cosmetic bonding with tooth-colored resins. When more of the tooth structure is missing, the best solution may be porcelain veneers or crowns. These procedures can generally be accomplished at a scheduled office visit. However, if the tooth is painful, sensitive to heat or cold or producing other symptoms, don't wait for an appointment — seek help right away.
Justin Bieber earned lots of "likes" by sharing a picture from the dental office. But maybe the take-home from his post is this: If you have a dental injury, be sure to get treatment when it's needed. The ability to restore a damaged smile is one of the best things about modern dentistry.
If you have questions about dental injury, please contact our office or schedule a consultation. You can read more in the Dear Doctor magazine articles "Repairing Chipped Teeth" and "Porcelain Crowns & Veneers."