Posts for: October, 2014
By Convery Dental Associates
October 24, 2014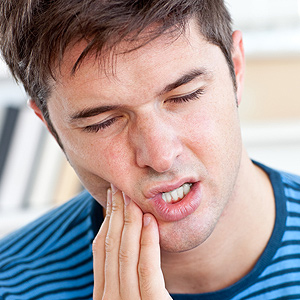 "Don't panic" is your first priority when faced with a sudden mouth injury. Of course, that may be easier said than done when you or a family member has just experienced a chipped, fractured or even dislodged tooth.
It helps, therefore, to have some idea beforehand on what to do and, especially, when to do it. You should think in terms of immediate, urgent and less urgent injuries: a tooth completely knocked out of its socket requires immediate action — within 5 minutes of the injury; a tooth that's moved out of its normal position but still in the socket is an urgent matter that needs professional attention within 6 hours; and a chipped tooth is less urgent, but still needs to be seen by a dentist within 12 hours.
As you may have gathered, the most important thing you can do when a dental injury occurs is to contact our office as soon as possible. If for some reason you can't, you should visit the nearest emergency center.
There are also some actions you should take for a knocked-out permanent tooth because there's a chance it can be replanted in the socket if you act within 5 minutes of the injury. First, rinse the tooth with cold, clean water (bottled or tap) if it's dirty. Be sure to handle it gently, avoiding touching the root. Grasping the crown-end with your thumb and index finger, place the tooth into the empty socket and push it firmly into place. Apply light but firm pressure with your hand or a wad of wet tissue to make sure it doesn't come out. Don't worry about correct alignment — we can adjust that later during examination.
If the tooth is chipped or broken, try to locate the broken pieces — it may be possible to re-bond them to the tooth. You should store them in a container with milk or the injured person's saliva (the same can be done for a knocked out tooth if reinserting it isn't practical). The broken pieces should then be transported with the injured person to emergency treatment.
Taking these actions may not ultimately save a traumatized tooth, but they will certainly raise its chances for survival.
If you would like more information on preventing and treating dental injuries, please contact us or schedule an appointment for a consultation. You can also learn more about this topic by reading the Dear Doctor magazine article "The Field-Side Guide to Dental Injuries."
By Convery Dental Associates
October 09, 2014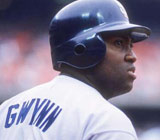 What would it take to get you to give up tobacco? For major league baseball player Addison Reed, it took the death of his former coach, Tony Gwynn. Gwynn, a Hall-of-Famer who played for the San Diego Padres in addition to coaching at San Diego State, was just 54 years old when he died of oral cancer. As soon as Reed heard the sad news, the Arizona Diamondbacks' relief pitcher says he knew what he needed to do: He took every can of smokeless tobacco he owned and dumped them all in the trash.
"It's just become a habit, a really bad habit," Reed told an interviewer at MLB.com. "It was something I always told myself I would quit." But quitting took him many years — in fact, Reed admitted that he first started using smokeless tobacco as a junior in high school.
People begin using tobacco — in the form of cigarettes, cigars, pipes, or smokeless types (snuff, chewing tobacco, or dip) — for a variety of reasons. One major draw is that they see others doing it. And, while smoking is prohibited in most all Major League venues, the use of smokeless tobacco has remained fairly widespread.
Smokeless tobacco isn't a safe alternative to cigarettes. According to the National Cancer Institute, it contains 28 carcinogenic agents. It increases the risk not only for oral and pancreatic cancer, but also for heart disease, gum disease, and many other oral problems. It's also addictive, containing anywhere from 3.4 to 39.7 milligrams of nicotine per gram of tobacco — and its use has been on the rise among young adults.
But now the tide may be turning. After Addison Reed's announcement, his former college teammate Stephen Strasburg (now a pitcher for the Washington Nationals) resolved that he, too, would give up tobacco. "[The] bottom line is, I want to be around for my family," said Strasburg. Mets left-hander Josh Edgin has vowed to try quitting as well. It's even possible that Major League Baseball will further restrict the use of smokeless tobacco at games.
What does this mean for you? It may just be the opportunity you've been waiting for… to stop using tobacco. Dentists have seen how quickly oral cancer can do its devastating work — and we can help you when you're ready to quit. The next time you come in for a checkup, ask us how. Your teeth and gums will thank you — and your family will too.