Posts for: September, 2014
By Convery Dental Associates
September 23, 2014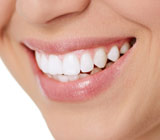 Tooth whitening procedures and products have become increasingly popular over the last two decades. There are two main sources of application: professional procedures performed in a dentist's office; and over-the-counter products for performing whitening applications at home. While there are pros and cons to both approaches, neither type poses a significant health risk — that is, if you match the correct product to the type of staining you have, and it's applied according to the manufacturer's instructions.
Although whitening treatments may differ in formula and strength, almost all use hydrogen peroxide as the bleaching agent, usually contained in carbamide peroxide which splits into hydrogen peroxide and urea upon activation. After many studies, there's a strong consensus that hydrogen peroxide used at the levels found in whitening products doesn't cause any harm to the body, including as a precursor to cancer.
But as the 16th Century Swiss physician Paracelsus once noted, "All substances are poisons… The right dose differentiates a poison from a remedy." This is true of the chemicals that make up whitening products — they're safe unless they're overused. Going beyond their directions for use could lead to tooth enamel damage.
Further caution is also in order for teenagers using whitening products. Although they may have their permanent teeth (although younger teens may still have some primary teeth), the enamel layer is still developing and can be more vulnerable to damage from whitening chemicals than for adults.
The best approach for both a professional or home whitening procedure is to first seek consultation from our office. If nothing else, you should at least undergo a dental examination to identify the true cause of your teeth's staining or discoloration. If the discoloration originates within the tooth, home applications and many professional treatments will not help if they bleach the outer surface only. We can also advise you on the proper application and dosage for a chosen product.
Using the right whitening product and in an appropriate manner will reduce the risk of injury to your teeth and overall health. And, the end result can be a brighter, more vibrant smile.
If you would like more information on tooth whitening, please contact us or schedule an appointment for a consultation. You can also learn more about this topic by reading the Dear Doctor magazine article "Tooth Whitening Safety Tips."
By Convery Dental Associates
September 08, 2014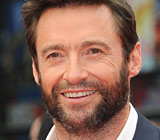 Australian heartthrob Hugh Jackman has won international recognition for his work on stage, screen and television, including his long-running portrayal of Wolverine in the X-Men film series, and his Academy-Award-nominated starring role in Les Miserables. Oh, and did we mention he was named the "sexiest man alive" by People magazine in 2008? So when Jackman once said "I have shocking teeth"… what did he mean?
"[My dentist] looked at my teeth and went, 'Oh, my God, you've got gray teeth,'" the actor stated. The proposed cure: tooth whitening. But what if the action hero's teeth were brightened too much — would his look still convey his trademark rugged charm? To see how that issue was resolved, let's look a little closer at various methods of tooth whitening.
All Whitening Isn't the Same
Everyone has seen the kind of over-the-counter tooth whitening strips advertised in magazines and sold in drug stores. Most dentists agree that, given enough time, they can work in many cases. But there may be problems, too.
One is that unless you know what's actually causing the darkening, you can't be sure if there is an underlying issue that needs treatment — a root-canal problem, for example. Bleaching a diseased tooth is like painting over a rusty car: it camouflages the problem, but doesn't fix it. That's one reason why, before any whitening treatment is attempted, it's important to have a complete dental examination, with x-rays.
Another is that without professional supervision, it's more difficult to control the degree of whitening you will end up with. For safety reasons, over-the-counter whitening products have the least concentrated bleaching agent, and will probably require weeks of use to produce noticeable results. The next step up — a custom-designed, at-home bleaching kit from our office — will likely produce results twice as fast.
The Professional Advantage
At-home bleaching done under our supervision uses stronger whitening agents with a flexible plastic tray that's custom-made to fit your teeth. It's a cost-effective way to achieve several shades of whitening in a relatively short time. Plus, with the advantage of our experience and guidance, you can get excellent results safely and efficiently.
If you want the fastest and most controllable whitening, however, in-office whitening treatments are the best way to go. According to one study, using the most concentrated whiteners in a safe clinical setting produced a six-shade improvement in just three office visits! This would have required a week or more of at-home bleaching, or upwards of 16 daily applications of the over-the-counter whitening products!
In-office whitening also offers the greatest degree of control over the outcome. That's why it was the method Hugh Jackman chose for his treatments. By adjusting the concentration of the bleaching solution and the treatment time, Jackman's dentist made sure his teeth were pleasingly light — but still looked completely natural. And in our office, we can do the same for you.
So whether you're looking for a dazzlingly bright smile or a more subtle enhancement, the best way to start is to call our office for a consultation. For more information, see the Dear Doctor magazine articles "Important Teeth Whitening Questions Answered" and "Teeth Whitening."