Posts for: June, 2013
By Convery Dental Associates
June 27, 2013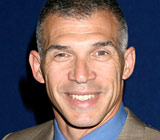 Sometimes, we all need a bit of prompting to do what's good for us. When Serena Girardi, the 10-year-old daughter of New York Yankees manager Joe Girardi, needed to have orthodontic treatment, she was a little nervous. To help lessen her anxiety, Girardi, then 45 years old, made a deal: if she got braces, then he would too.
"What I didn't realize," said Girardi in an interview with ESPN, "is that she only had to get four on her front teeth and I got the full mouthful."
But that didn't stop the baseball great from keeping up his end of the bargain. In a separate deal with his son Dante, who also needed braces, Girardi agreed to wear blue rubber bands. "It's a good look," he said. What will he do if his third child needs braces? Stay tuned...
Whether it starts as a bargain with your kids or as a promise to yourself, orthodontic treatment can offer real benefits at any age. In fact, about one out of five orthodontic patients today is an adult. Studies have shown that up to three-quarters of all adults have some form of orthodontic problem, like drifting or crowding of teeth. And having a great-looking smile not only improves self-confidence, but can also boost an adult's social life, and even enhance his or her career opportunities.
If you or your child may need braces, but you're put off by the dreary metal hardware you remember from back in the day, take heart! Plenty has changed in the field of orthodontics since you were a teenager — and it's not just the color of the rubber bands.
In many cases, clear or colorless ceramic braces can be used instead of metal ones. These stain-resistant orthodontic appliances blend in well with your own teeth, making them much less evident. It may be possible for them to be placed on the lingual (tongue) side of the teeth, where they're even less visible.
Clear aligners offer an alternative to braces that's appropriate for some people. Aligners are a series of precision-made "trays" composed of polyurethane plastic. Worn 20-22 hours per day for a period of months, these appliances gradually move teeth into an improved position. Besides being virtually invisible, another advantage of these trays is that they may be removed for eating and for important occasions. Once recommended only for adults, they have recently become available to teenagers as well.
What's the best way to find out whether you or someone in your family could benefit from orthodontics, and which treatment option best suits your individual needs? Come in to our office for a consultation! After a thorough examination, we would be happy to recommend the most appropriate treatment methods for your particular situation.
If you have questions about orthodontic treatment, please contact us or schedule an appointment for a consultation. You can learn more in the Dear Doctor magazine articles "Orthodontics For The Older Adult" and "Clear Aligners for Teenagers."
By Convery Dental Associates
June 14, 2013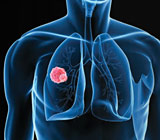 Statistically speaking, Americans can expect to enjoy a longer life today than at any time in the past. A recent U.S. government interagency study indicated that our oldest citizens are also generally getting healthier and doing better economically. Yet, along with an increased lifespan comes the possibility that at some future time, you or a loved one may undergo treatment for cancer.
There's good news here too: According to the National Cancer Institute, a branch of the National Institutes of Health, both the rate of cancer incidence and the death rate from the disease have been steadily declining. It's true that cancer treatments may cause a variety of oral health problems. But did you know that there are some measures you can take to minimize the discomfort and possible complications from these lifesaving therapies?
Chemotherapy and radiation, two common treatments, work by attacking cancerous cells. However, they can affect normal cells too — including the cells lining the mouth, and the salivary glands. This sometimes results in mouth sores, a dry mouth, and an increased risk of developing dental diseases like tooth decay.
What should you do if you or someone you love needs cancer treatments? The best outcomes can be obtained by a dose of prevention when possible, and by taking a team approach to the treatment.
Oral side effects may be worse if the mouth isn't healthy prior to cancer treatment. So, if there's time, have necessary dental procedures done before treatment begins. During and after cancer therapy, dental surgery should be limited if possible. The first step is to get a complete dental examination, and to develop a treatment plan. It's vitally important to coordinate any dental treatments with an oncologist (cancer specialist).
There are also things a patient can do to help control unpleasant oral side effects. Removing the bacteria that cause tooth decay is more essential now than ever. In addition to thorough brushing, an antibacterial rinse or fluoride gel may be prescribed. To combat the symptoms of dry mouth, it's important to drink plenty of fluids. Chewing gum with Xylitol, or using a mouth rinse or a prescription medication may also be recommended.
It's essential for those having cancer treatment to understand and follow the recommendations of their dentist and doctor. These include taking steps to reduce the chance of complications, and recognizing the warning signs that may indicate a problem.
If you would like more information about cancer treatment and oral health, please contact us or schedule an appointment to discuss your treatment options. You can learn more in the Dear Doctor magazine article "Oral Health During Cancer Treatment."